Are you struggling to build your dream kitchen? A ceramic hob can be the perfect step to build one. But what is a ceramic hob? Don't worry, I have got it all covered for you.
When we look at the kitchen essentials, several options will only confuse you, but you need to know the products well to make a wise decision. And clearly, the ceramic hob is one of the most intriguing products, with a growth of sales volume by 8%.
Let's have a look at the ceramic hob and everything you need to know.
Teardown of Ceramic Hob
It goes by the name of ceramic hob, but does it mean it is made of ceramic? Not exactly! Instead, the ceramic in the name suggests that it has a ceramic finish.
But what is a ceramic finish? It is a strong material that can bear a lot of weight and will not shatter when heated. It can withstand high temperatures, which is ideal for you to cook meals.
How Does a Ceramic Hob Work?
Ceramic hob looks like a rigid layer of glass laying on top of your countertop, but only with your naked eyes, of course.
Although there is a glass, underneath you will find the heating system. When you turn on the hob, the heating elements get warm, and that heat transfers to the pan and then to your food.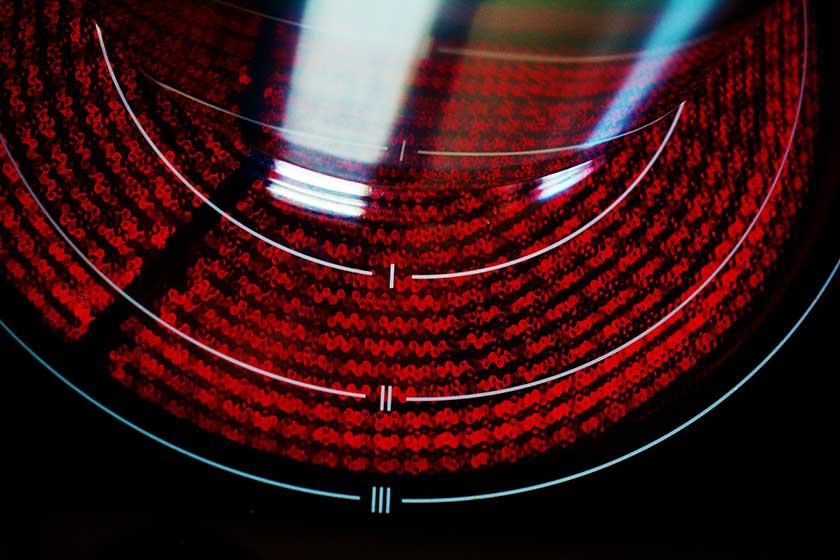 Why do you need to have a Ceramic Hob?
Let's guide the elephant in the room; why do you even need to choose a ceramic hob? Here are the following aspects that you should consider before choosing a hob.
1. Easy to clean
The ceramic hob is designed in such a manner that it is convenient to clean it at all times. It is a flat glass that is easy to reach and clean. So, you can tick the kitchen cleaning checklist easily.
The traditional way to clean your hob is to use a mixture of vinegar and baking soda.
2. Elegant and stylish
Ceramic hobs look sophisticated, modern, and stylish. They are the right choice if you want something compact and fancy.
Also, it will bring a new outlook to your kitchen that will stay flashy.
3. Cheaper choice
Sometimes we want to have something really lavish and extravagant, but our budget does not allow it. This is where ceramic hobs come into play.
They are cheaper with almost the same benefits as an induction hob. Why wouldn't anyone like an economical option that shall not be so heavy on the pocket?
Induction Hob Vs. Ceramic Hob
When anyone has to choose between two options, they are more likely to stumble upon both of them for a long time. The other option that goes head-to-toe with ceramic hobs is the induction hobs. So here is a better understanding of the differences between the two of them.
Induction hobs use magnetic principles: Induction hobs work only when the pan is in contact with the surface of the hob. It works on the principle of the magnetic field. This results in better control over the heat and, consequently, energy conservation.
Ceramic hobs have heating coils: The heating coils underneath take some time to heat up, which results in poor control over the amount of heat and the exposure time.
What are the Issues of Ceramic Hob?
Every product has its shortcomings, and you should be aware of them before you finalize your purchase.
No Control Over Heating: Unable to control the heat is crucial when it comes to cooking, and in a ceramic hob, you don't lack heat control that can result in a bad cooking experience.
Not Safe Around Kids: You need to know that as a ceramic hob takes time to heat up, it will also take time to cool down completely. If anyone forgets and places their hand on the hob, they are likely to get hurt.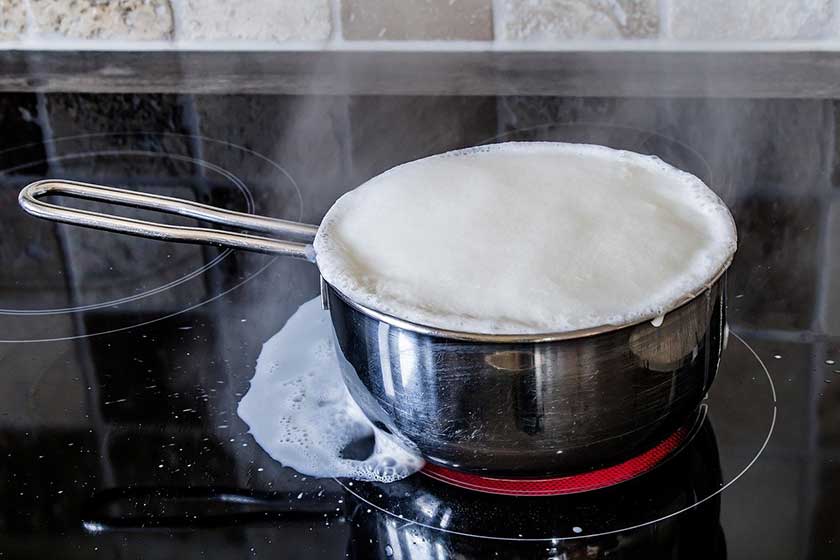 Conclusion
To sum up, ceramic hobs are the new normal as they are convenient, cost-efficient, and a smart choice. All of us can not afford the expensive induction hobs, so it is a cheaper choice with almost all the benefits of a modish look and easy cooking.
Still confused. Should you buy it or not? Yes, it can be a real deal, and if it strikes a chord, you should definitely consider buying.