The kitchen table is something that can make or ruin the look of your kitchen.
It is most probably the centerpiece of your kitchen; hence you need to choose the best to enhance the overall kitchen experience just as you have to do with kitchen cabinets.
While you are in the market, you need to consider many factors that complement your kitchen finish.
Your kitchen table will be something that will be used for dining, and your kids will be using it for studying and might be playing games. It can be used as a bar or anything in general.
Therefore, you need to think about all the critical components to choose the best fit for your interests.
Things you need to consider before you go to the market
Kitchen island vs. kitchen table.
Size of the kitchen table.
The shape of the kitchen table.
Materials used in the kitchen table.
A balance between size and space.
Kitchen Island vs. Kitchen Table
What are the different tables available out there? And which one will fit you best? These questions may arise when you first start looking for a kitchen table.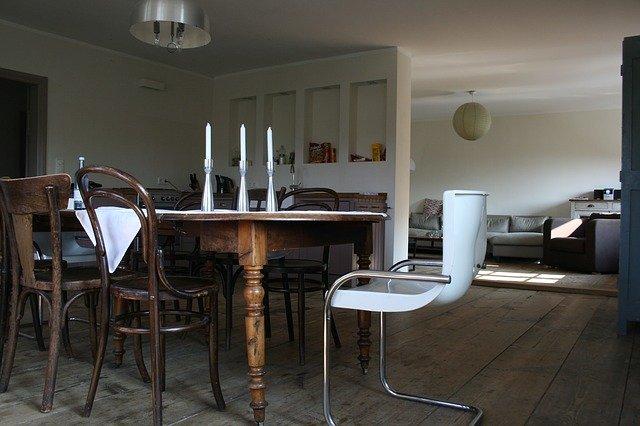 1- Kitchen Island 
These serve multipurpose. It provides extra storage with additional cabinets and drawers. It is usually a fixed table and can accommodate a few people.
However, it can help a lot when you are doing food preparations. Moreover, they are fixed, hence cutting off the option of moving them or changing their position.
2- Kitchen Table
They come in different shapes and sizes. Though they do not give the advantage of extra storage, they do have an edge in consuming less space and being more versatile in designs.
Furthermore, if having many people in your kitchen is usual, then kitchen tables can be the right fit in your kitchen.
Sizes
The most important thing you need to ponder while choosing the best for your kitchen is the size of your kitchen table. 
It would help if you kept in mind many factors because it's your comfort and peace on the other end of the deal.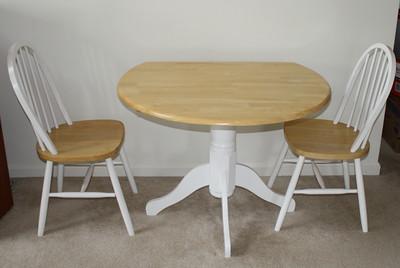 The allocated space for your kitchen table is so tiny, and if you have set your eyes on a table more extensive than your kitchen can accommodate, it will be a waste of your energy and money.
Generally, the width is 36 inches, and the length may vary according to people. A smaller kitchen table may suffice if you have guests just occasionally.
But if guests are around quite often, consider having one of more than six persons.
Another thing you need to keep in mind is whether you will just be dining or will you be using it for food preparations and other occasions as well, and then choose accordingly.
A Balance Between Size and Space
This aspect is often overlooked, even though it dramatically impacts the overall look of your kitchen.
You need space to work efficiently without bumping into the corners or chairs of the table. Moreover, whatever you're cooking, you should feel at ease, and a congested kitchen is not ideal for that.
When you buy a kitchen table that is big enough to fill the whole space, then where will you work? And let's say you can work. You will constantly feel as if you cannot have some open space.
To make your kitchen more pleasing to the eye and for proper working space, always keep the size of your table and the size of your kitchen in proportion.
The shape of the Kitchen Table
The kitchen table is the part of the kitchen that can be versatile, and you can experiment with different shapes and then select the one that suits your style.
Rectangle, square, or circle, whatever goes with your vibe is up to you.
1- square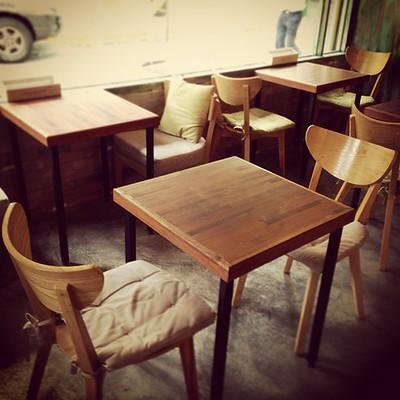 If you have a small family and a small kitchen is the go-to shape. A small square table will suffice your needs by coming in and having your meal.
2- Rectangle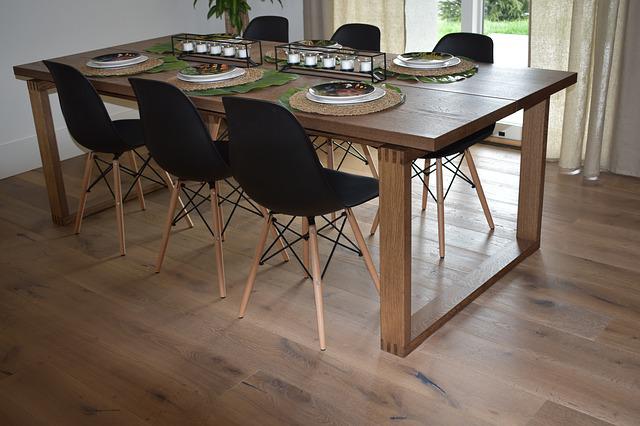 let's consider that you have an extended family and a big house, then a small table of four can not suffice for you. It would be best to have a long rectangular table of 6 or 8.
3- Circle or Oval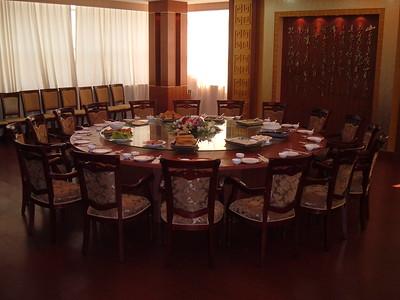 If you are limited on kitchen space and want to enjoy the comfort of a kitchen table, you can choose from the wide variety of circle tables available in different sizes.
Within this shape, another thing can be considered. Whether you choose to have chairs or a bench, avoid chairs that will not go under the table if you are short on space.
Try to have those chairs under the table or a bench to save space.
Materials Used in the Kitchen Table
The aspect will give the final finishing touch to the cooking and dining experience. This is totally up to what kind of material you want to use or have in your kitchen.
After all, your kitchen table is an integral part of your place, so why not choose the best material?
1- Wood  
Wood is a traditional material that has been used for decades. It is preferred due to its durability and easy maintenance. However, it is wood, so we need to be careful with issues of Termites.
2- Glass
Glass is another economical option to consider. Kitchen tables made of glass are lightweight, making them easier to move.
And though they are made of solid glass, they may break if not handled with care.
3- Stone 
If granite, marble, or any other stone goes well with your mood, they are an excellent choice. They give off an exquisite finish making your kitchen look well-furnished. 
But again, the drawback is that they are too heavy so changing their place now and then is not a choice.
—
Last Words
A good kitchen table is a one-time investment. So invest wisely so that whenever your guests come over, they enjoy their meals and have a pleasant time sitting in your kitchen.
Additionally, it will be aesthetically pleasing and affect your daily mood and work.
Choose a kitchen table that will fulfill all your requirements because you will be using it daily, morning and evening, so it is better to consider all your options to make the right choice.