Kitchen hobs will give you the best cooking experience including having the best appliances to work on. Indeed, among other elements such as a kitchen faucet, a kitchen hob is essential to your kitchen.
If you cook all your meals at home to follow a healthy diet, choosing a kitchen hob will be very important.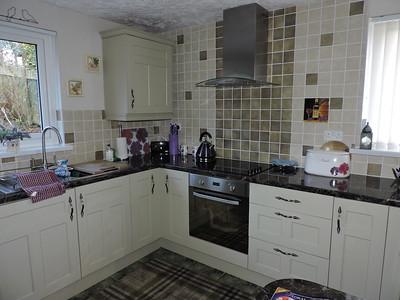 This decision will impact your daily routine dramatically. Hence, it is essential to know your options to make the best decision.
There are different types of kitchen hobs that you can choose from based on their work.
Other factors can also affect what type of kitchen hob you will install in your kitchen.
Cooking Range VS Kitchen Hob
When it comes to choosing what will suit best in your kitchen, you need to see the size of your kitchen, your area of work, and how often you will be cooking meals.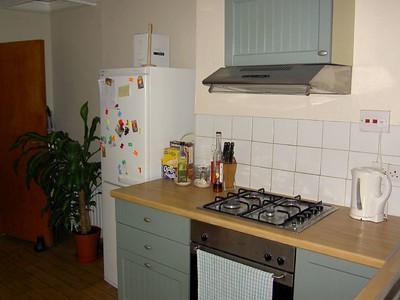 Also, the types of meals you will be cooking from time to time.
If your kitchen is smaller and you do not have a lot of space for cooking and preparing food, then a kitchen hob should be your choice.
You can accommodate a countertop kitchen hob without considering your kitchen layout and design.
Moreover, if you are not into baking, buying a cooking range will be useless and time-consuming.
On the contrary, if you are into baking and are completely renovating your kitchen. You can consider buying a kitchen range by including it in your design.
Things you Need to Consider
There are different types of kitchen hobs that you can choose from based on their work.
Besides that, other factors can also affect what type of kitchen hob you will install in your kitchen.
Types of kitchen hobs
Size and number of burners
Finishing
Durability
1. Types of Kitchen Hobs
Kitchen hobs come in a variety of working principles. Every type has its advantages and disadvantages. The point is to consider what fits best in your interests and personal preferences.
What aspects are you ready to compromise, whether the maintenance or the variety of food you cook in your kitchen?
Gas Kitchen Hobs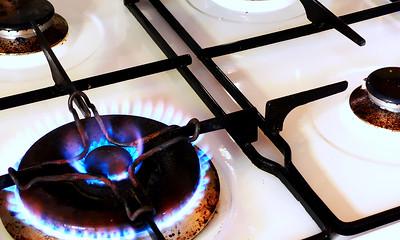 Since we all can remember, the traditional kitchen hobs have always been in all of our kitchens. They are still considered the best ones in cooking as they provide complete heat transfer.
They cook the food much quicker than any other kitchen hobs. Gas hob grates are made from a durable material that will last you a long time.
One disadvantage of this kitchen hob is that it is difficult to maintain. It is designed so that there are hard-to-reach places, making it hard to keep it clean.
It is often thought that the finishing of gas hobs only comes in stainless steel. However, the reality is the opposite of that. You can find gas hobs on tempered glass and stainless steel as well.
Induction Kitchen Hobs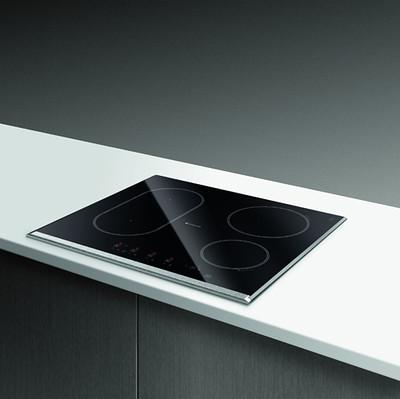 A practical and easy way to heat up and cook food, but this option is a little bit on the expensive side. The working of an induction hob is different from that of a gas hob.
It will start heating up as soon as the pan comes in contact with the surface of the kitchen hob. This will also add to the aspect of safety. As soon as you remove the pan from the hob, it does not produce any heat.
Though it is expensive, it is efficient in energy consumption, and it is an excellent option to consider. Induction hobs come with tempered glass and can withhold weight and wear and tear. Hence you need not worry whether the drink has this much endurance.
The shortcoming of an induction hob is that it works with only specific kinds of pots. The button surface of the banks needs to be clear for these kitchen hobs to work. So, if you are into this kind of commitment, this is an excellent option to consider.
Ceramic Kitchen Hobs
Almost the same finish as an induction hob. We have ceramic hobs. Though the work is different, the overall look is the same at a much lower price. Due to its sleek design, it is easier to clean and maintain.
There are metallic coils underneath the glass that heat up and then transfer the heat to the pan. It will take more time to heat the waves than the pan, and the food gets cooked.
2. Finishing
Glass or stainless steel? Steel may need more energy while maintaining. And while you are scrubbing off the oil and dirt, it may lose its shine.
On the other end, Glass gives off a great vibe and is much easier to maintain and clean.
3. Size and Number of Burners
Now that you have decided what type of kitchen hob you want in your kitchen consider how often you cook and how much you cook at a time. If you have a comparatively big family to cook for, you need to have more than two burners and a larger kitchen hob to meet daily needs.
4. Durability
The kitchen hob is something that will be used a lot. It will not be wrong to say that it will be the centerpiece of your kitchen, so it should be a durable one with the best quality on the market.
It should be a heavy-duty kitchen hob so that you can do your daily meal prep without any issues.
—
Last Words
A kitchen hob is a one-time buy, so you need to put a lot of thought into it. It should be convenient in terms of use and maintenance. In addition to that, it should make your kitchen look extravagant with minimal effort.
Look into your options, prioritize your preferences and then make the best decision to make your kitchen fully functional.