In this era, it is pretty hard to find organic products around. But what if we tell you that you can still grow fresh herbs in the kitchen? It might sound a daunting task, but that is not the whole story. Instead, with a little practice by hand, you can unlock the countless supplies for fresh herbs grown all in front of you in the kitchen.
Growing the fresh herbs in the kitchen gives a refreshing flavor to your dishes as you have the fresh herbs with a full aroma and taste. However, many of us are fond of doing kitchen gardening but don't know how to grow fresh herbs in the kitchen.
It will help if you keep some factors in mind before growing the fresh herbs, like climate, soil condition, and many more. In Fall, gardeners harvest the outdoor plants and preserve them for the cold season. So it's better to grow fresh herbs in the kitchen during cold months in front of the window sill.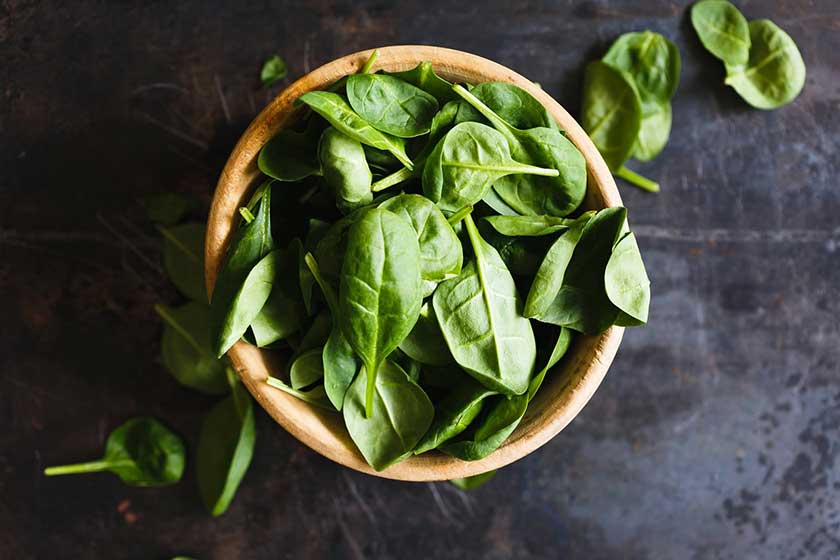 When to Plant Herbs in the Kitchen?
You can start growing fresh herbs in the kitchen right away by having the plant's roots. According to several experts, moderate weather is the perfect season for growing fresh herbs in the kitchen.
If you are a beginner, then don't start growing with seeds. You can grow most herbs by cutting the herb roots. However, many herbs require a slightly cooler temperature for growth.
How to grow fresh herbs in the kitchen?
Growing fresh herbs in the kitchen is an exciting yet tricky task. You can grow fresh herbs indoors, but only if you meet specific requirements and proper guidelines. Many beginners buy the expensive seeds for growing fresh herbs but fail to produce them due to a lack of gardening knowledge.
Here is the step-by-step guide for growing kitchen gardens for your ease, especially for fresh herbs.
1. Choose the Right Location
The herbs require a proper sunny location or comparable artificial light in the kitchen for growth. Remember that you can only grow a plant when it has the needed light, humidity, and temperature.
So it's necessary to place the plants in front of the kitchen windows to get enough sunlight. The west or south-facing window is ideal for growing fresh herbs under maximum light. The fresh herbs need more light for about 14 to 16 hours a day.
Moreover, you can also place the fluorescent bulbs at a sufficient distance above the plant, but it lacks intensity compared to natural sunlight. So in those cases, the plant needs more time for growth and reaching the required state for gaining herbs.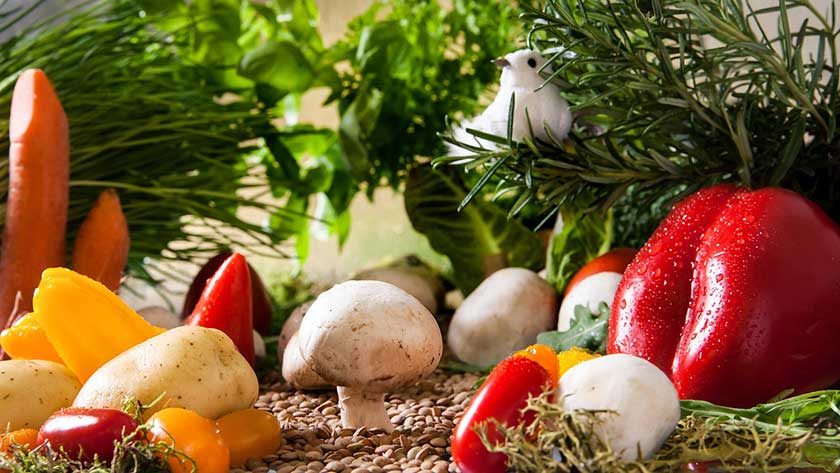 In addition, many people plant double sets of each herb. They have the vision to grow one under the sunlight and the other in artificial lights in the bedroom or any other location. So if you want to get the active harvest from both plants, then rotate the site of both pots. It helps both pots to get enough light and grow vibrantly.
2. Choose the Right Pots
The material of the pot or container for every herb is different as you have plenty of options. Choose a suitable pot or container like clay, wood, resin, or metal and ensure that the pot will give you enough drainage. The pot or container that offers a regular escape from excess water is best. Hence, make sure to check the hole at the bottom of the pot to ensure proper drainage.
You may have some fancy jars for your kitchen gardening, but these may not be suitable for growing fresh herbs. Usually, the fancy jars don't have the proper drainage, which can lead to the rotting of roots.
Now it's clear that choosing the right pot is necessary for growing fresh herbs. Ensure that you choose the pot according to the size of spice you want to grow. Don't choose the too large or too small pot for your herbs as both will affect the plant negatively.
3. Herbs that you want to Grow in your Kitchen
Now it's time to select the herbs you want to grow in your kitchen. It may look simple to you if you are a beginner, but choosing herbs is essential. Start growing simple herbs like parsley or mint. These herbs grow fast and allow you to harvest frequently.
Here are some easy herbs that you can grow in your kitchen and enjoy cooking.
Mint
Mint is one of the best herbs you can grow in your kitchen and your favorite container. It has a high growth rate but requires strong sunlight.
Parsley (flat-leaf)
Usually, professional chefs prefer to grow parsley in their kitchen due to its rich flavor and aroma. It requires moist, well-drained soil. You can grow parsley in shaded areas.
Oregano
Oregano has small leaves with rich flavors. It requires a highly drainable pot for growth and perfect sunlight. You can grow it as an outdoor plant but need to shift indoors during the winter season.
Rosemary
Rosemary gives a high aroma to your kitchen. It is the perfect herb for growing in the kitchen as it requires a cool temperature with moist soil and plenty of sunlight. Please place it in front of the kitchen window and get an aromatic herb.
Thyme
Thymes require less water for growth but full sunlight. Plant the thyme roots in well-drained soil so it has the proper nutrient supply for growing fast.
Basil
Basil is relatively easier to grow than mint. It also needs a sunny location and well-enriched soil to soak more water.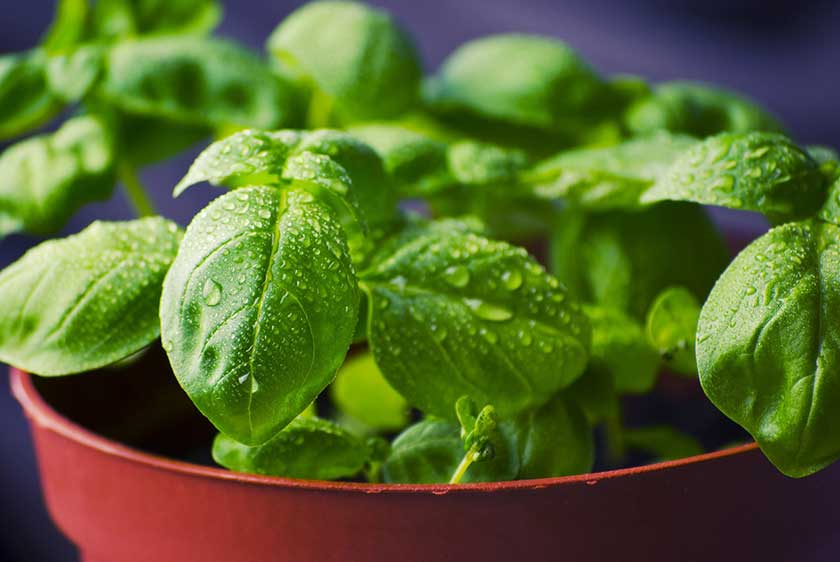 4. Use Starter Plants instead of Seeds
Keep in mind that you can only grow fresh herbs from seeds if you have some experience of gardening. Therefore, it's better to choose the starter plants for growing your herbs. It will help you get the instant growth of herbs and save your two to three weeks.
5. Choose the Right Soil
Now you have the right pot, selected herbs, and its seeds. It is time to start gardening. The potting soil is perfect for growing fresh herbs in the kitchen. It helps drain the soils more effectively as it is light and more porous.
When you plant the herbs in potting soil and give it water, it gets denser by trapping more moisture. You can also choose the ordinary soil with the garden trowel that helps dig holes, remove weeds, and help in handling the soil.
6. Care for your Fresh Herbs
It is one of the essential steps to get fresh herbs after planting them. Some herbs need regular watering for growth and require the soil to dry before the next watering. The indoor or kitchen plants need more feeding as compared to outdoor plants.
Give an extra dose of water to your herbs along with proper fertilizers. Ensure that the fertilizer is not too dry. Keep it diluted to deliver more feed to herbs and enhance its taste. Moreover, ensure that you turn the pots regularly to give them enough sunlight.
Continuously observe your kitchen plants and take the appropriate steps for proper growth and prevent rotting. Know your herbs well, as every plant has a different appearance under stress and water requirements. Follow your healthy plants so that you can quickly notice any issue before it completely rots and give a big challenge.
7. Time to Harvest your Fresh Herbs
Harvest the fresh herbs frequently according to requirements. You can snip them whenever you need to add them to your dish. Also, you can harvest it when it grows a few inches tall.
This helps the herbs to grow more after every cutting. Try to cut the new herbs once a week. When the herbs grow long or tall, they will get flower buds that also need trimming.
When you step into the kitchen gardening, there are pretty good chances your kitchen needs more cleaning than usual. To help you out, we have this kitchen cleaning checklist, which you must check out.
Bonus Tips to Grow Fresh Herbs in the Kitchen
You have the properly grown fresh herbs in your kitchen. But still, it requires continuous maintenance.
You have to move your herb pot frequently at some outdoor locations. It helps the herb plant to get proper sunlight and enjoy the boost. When you carry the herbs in daylight, they will often last long for ears and continuously grow between indoor and outdoor areas.
In some plants, you need to remove the tiny stems that get thick or woody and stop the growth. In addition, some herbs typically grow, but the potting soil or mix needs to be added or replaced after breaking down. It helps the fresh herbs to grow correctly and last long for years.
Final verdicts
To sum up everything, it is clear that growing fresh herbs in the kitchen is easy when you follow the proper requirements.
Ensure that you choose the right herb, a suitable container, and a good location for adequate sunlight. It helps grow herbs fast and gives instant benefits when you need them for your dish.
We hope this article is beneficial for you and helps grow fresh herbs fast in your kitchen.