Floating shelves for the kitchen are the new trend now. Indeed, your kitchen is a place that you can not neglect when it comes to accentuating the interior of your house. Floating shelves can help you achieve that smooth look.
Your kitchen is not just somewhere; you will come to cook something and go. Nowadays you come to cook and sit to have a meal as well.
The surroundings will affect the peace of your mind. Hence, it is vital to give it some good thought to your kitchen. Floating shelves are the new normal for any kitchen. They can instantly change your kitchen's outlook, making it look better and more calming. 
What Are Floating Shelves?
Let us understand what floating shelves are. As the name suggests, the floating shelves have hidden supports making it look like the shelves are 'in the air, unlike floating kitchen cabinets.
Though they are not, it is an illusion that they are floating, making it more fascinating. They are preferred more over other types of shelves because they require much less space and give all the benefits of any other built-in shelve.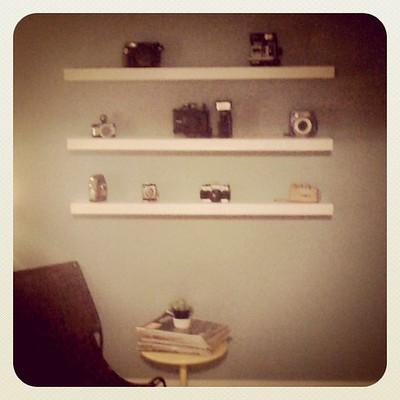 Floating Shelves – Do You Even Need One?
The answer to that question depends upon personal preferences. If you are someone who wants to go along with trends and minimalism or believes in utilizing the available space effectively, floating shelves are a yes for you.
Here are some of the reasons why you need to have a floating shelve
Decoration: making sure every corner of your house looks pretty and in fashion is the dream of any perfectionist. Floating shelves can help you highlight the beauty of your kitchen in a much more effective manner.
Storage: let's face it, the process to install kitchen cabinets and countertops that are custom-built is time-consuming and quite expensive. An easier way to add storage options is by installing floating shelves. 
Less space-consuming: They do not take much space that can help you utilize the maximum without making your kitchen feel congested or suffocating.
Things You Need for Installing Floating Shelves
Shelves
Screws
Brackets
Drilling machine
Types of Brackets
Brackets are the only thing supporting your shelves, so you need to be careful when you buy brackets. There are different types of brackets available in the market, and you can buy them according to your choice.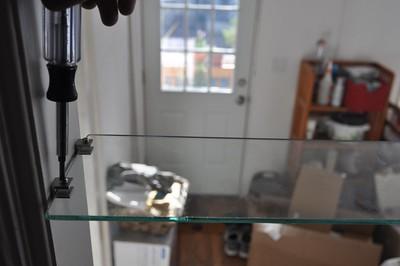 1. Rod Brackets
These are the best choice if you want to hide the support of your shelves completely. The rods go inside the shelves, making them go invisible.
The good thing here is that it can give you the sleek look you are trying to go for. The issue may be that it can not handle heavyweights, limiting it to a few decorations in your kitchen.
2. L-Shaped Brackets
These brackets can be seen when the shelves are mounted over them. The sizes may vary depending on the size of the shelves. They have an edge on rod ones that can help the shelves carry much more weight.
This allows you to have a variety of decorations, dishes, and anything to put on your shelves.
Material to Choose From
Depending on what kind of finish, color, and durability, there are different materials that you can select. We have discussed a few here to make your choice easier for you.
1. Maple Wood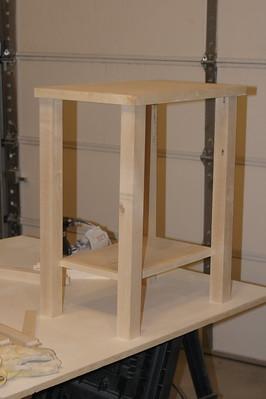 It is the most commonly used wood for kitchen floating shelves. You can enjoy the following benefits if you select maple wood for your shelves.
It is durable and can withstand a lot of weight and pressure.
It's an affordable choice.
It will give a natural look to your kitchen, making it look lavish.
The wood itself is scratch-resistant making it a worth-it investment. 
It would be best if you considered that it would have its shortcomings, which are
It is not so good when the temperature is humid.
It is prone to getting stained, making it difficult to maintain.
2. Teak Wood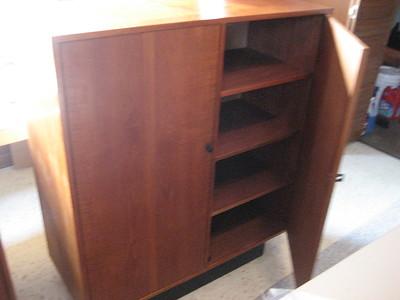 It was once called 'Royal Timber.' It has a golden brown finish that will be perfect for that luxurious experience.
Benefits of having teak shelves
This is the most sustainable and durable option.
It is naturally resistant to termites.
It does not decay for quite a long time.
The issue you might face working with teak.
As it is hardwood, it isn't easy to work with it.
It is not weather resistant and may not be suitable in a humid environment.
3. MDF Shelves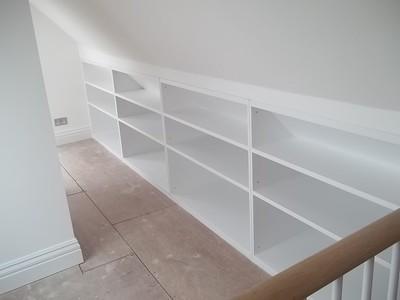 This is a cost-effective option made of wood fibers and processed to give a durable sheet.
Reasons to have MDF shelves
It is not as expensive as other options.
It does not expand or change with changing environments.
It is more customizable in terms of color and finishes.
It is water and heat-resistant.
How to Install a Floating Shelf?
Do you have everything, but don't know how to install your floating kitchen shelf? Do you want to hit the nail on the head but do not know how to? Need not go any further. Here is an easy-step guide to installing a floating shelf.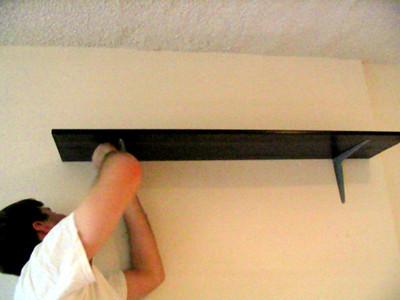 You first need to decide where to install the floating shelves in your kitchen over the countertop or just close to the stove or any other place that works for you.
Then locate the wall studs, most preferably with a stud finder. This will ensure that it goes in wall studs every time and the brackets do not fall off the drywall when you drill.
Mark the holes and counter-check with spirit level if the holes are balanced.
Drill the brackets in with screws using a drilling machine. Use the spirit level again to confirm everything is on a level.
Slide on your shelf in case of rod brackets or just place them over the L-shaped brackets. 
Now you are ready to decorate your floating shelves.
Styling Your Kitchen Floating Shelves
The shelves are themselves a fashion piece, and you can style them the way you prefer.
You may put some small exotic plants to make it close to nature.
Add a book or two related to cooking to make it about your kitchen.
You may place a coffee bean jar. Your kitchen will smell quite good with those coffee beans.
These shelves can also be used for putting your cups or spice jars or pretty much anything on your floating shelves as long as it upgrades your kitchen interior.
—
Last Words
Floating shelves are a wise choice to achieve that elegant and smooth look. They are multi-purpose to use either just for decoration or storage space. What tops it off is that they are pretty easy to install.
You can do it yourself without such professional help, making floating shelves a worth-it investment.