With the consistent growth of new technology, various modern kitchen appliances are coming in each month. It is pretty hard to decide which kitchen essentials will be best for you with so many options.
However, you have nothing to worry about because this article will discuss the 15 modern kitchen appliances that you can get to make your life more comfortable and your meals less time-consuming.
Why do you need Modern Kitchen Appliances?
Modern kitchen appliances are more of a necessity than a luxury, and most people will agree with me. Once you have them in your kitchen and get used to their benefits, you realize that your life is easier and more joyful.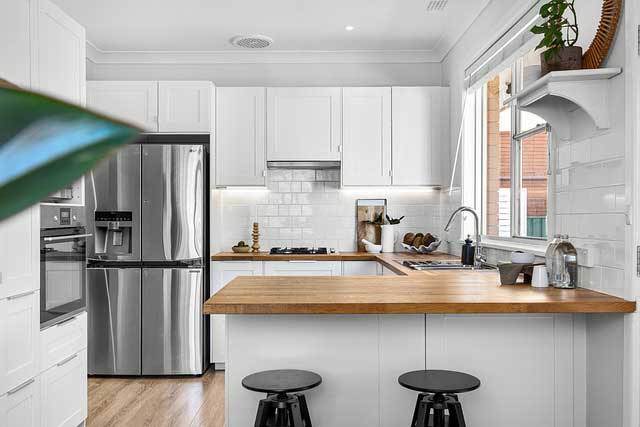 Modern kitchen appliances are just like modern technology that you can't live without. They make your daily life much simpler and more productive. From cooking to washing dishes, modern kitchen appliances can help save your time and money.
The Main Benefits of Modern Kitchen Appliances
As mentioned earlier, modern kitchen appliances provide you with countless benefits. Here, I have gathered a few of the major benefits of most modern kitchen appliances.
Highly Durable
Since the evolvement of technology is progressing faster than ever before, manufacturers are extensively working on the durability factor. Ideally, a new kitchen appliance comes with a 3-year guarantee or more, which ensures the appliance's safety.
Extremely Energy Efficient
Appliances are useless if they are not saving you any money or time. That's why modern kitchen appliances are extremely energy efficient and help you save a considerable amount of expenditure on gas and electricity dues.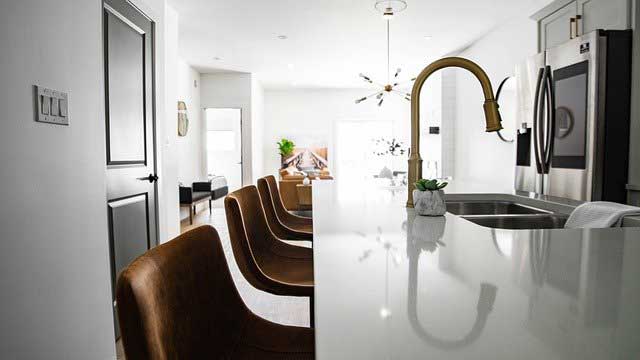 Compact Design
Modern kitchen appliances have modern design and styling done by professionals. Manufacturing companies now put skilled and innovative designers to design modern kitchen appliances that take less space alongside having multiple functionalities.
15 Modern Kitchen Appliances that You must have in your kitchen
There are multiple types of kitchen appliances out there in the market to choose from. However, I've gathered the three main types of modern kitchen appliances: essential, high-end, and single-purpose appliances.
1. Refrigerators
Fridges nowadays are one of the essential parts of the kitchen. Storing vegetables, cereals, meat, and other eatables for a week or two is a non-negotiable life aspect of this era. Therefore, modern refrigerators have been equipped with advanced technology.
Several modern refrigerator models have smart sensors that can automatically control temperature, smart compartments for storing various food, and some even support internet connection.
2. Microwaves
Microwave is a necessity of every kitchen nowadays. They significantly reduce the time to reheat meals utilizing microwave technology. You can almost cook every type of meal in there within minutes.
Additionally, modern microwaves have advanced functions and designs that give your kitchen a futuristic look alongside providing you with a higher level of energy efficiency.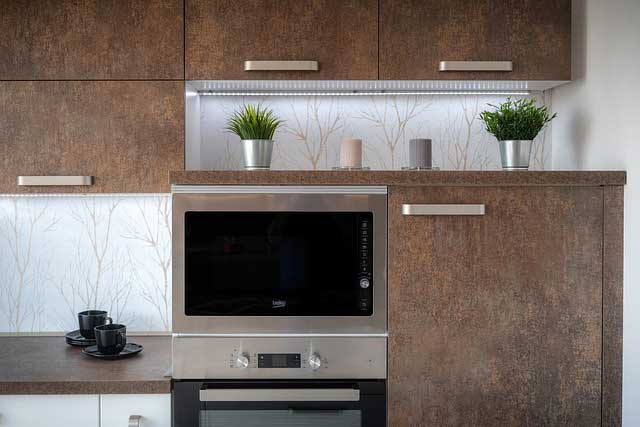 3. Blenders
Everyone these days like a smoothie or a glass of milkshake now and then, and blenders are the perfect way to do so. These machines allow you to make instant juices within a matter of minutes.
However, there is not much difference between the modern blenders, and those of the 1960s other than modern blenders allow you to set up a timer or customize the speed of blades, but that's about it.
4. Dishwashers
Dishwashers do need quite a bit of dedicated space, but they are one of the most convenient kitchen appliances out there, as they significantly reduce the time it takes to wash dishes. Also, once you experience their convenience, you won't be able to live without them.
Furthermore, modern dishwashers have in-depth temperature controls and precis washing cycles to wash dishes in less time, more effectively, and with greater energy efficiency.
5. Coffee Makers
As everyone loves to start their day with a hot and fresh cup of coffee, it makes coffee makers an essential part of modern kitchens. If you are also a coffee lover like me, investing in a modern coffee maker is an excellent choice.
Moreover, modern coffee makers have evolved strategically, from slow-dripping manual appliances to just pushing a button on your modern coffee maker to pour a cup of coffee. Thus, you can add them to your essential appliances list.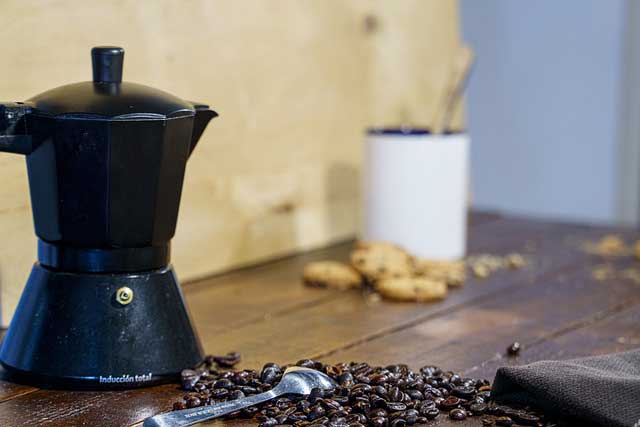 6. Food Processors
Food processors are a cool appliance to have when making a bowl of delicate salad or a vegetarian dish. A modern food processor can chop a whole potato or a carrot in seconds.
Additionally, a mid-range food processor provides you with a twist-lock lid and a few other functions. In contrast, a high-end food processor has multiple blade sets and adjustable speed settings.
7. Mini-Grills
Mini-grills are modern kitchen appliances that can cook a barbeque for one or two people without using coal or flame.
Moreover, mini-grills are extremely useful for cooking oil-free meats. That's why they are popular among paleo cooks. They can easily fit in a small space on countertops and are sometimes called countertop grills.
8. Rice Cookers
Since I'm not a big rice lover, I don't have one of these. Though those who love to eat rice, especially in Japan, where boiled rice is complementary in every meal, rice cookers are an extremely useful and time-saving kitchen appliance.
Modern rice cookers consistently provide you with well-cooked rice in every meal without getting you all worried about adding the right amount of water or adjusting the heat.
9. Toaster Ovens
Toaster ovens are relatively more expensive than microwave ovens, but if you are a person who likes fresh food and can not tolerate the sogginess left behind by microwaved food. Toaster ovens are your best solution.
In addition, a modern toaster oven can help you reheat any flour-based meal or pastries much quickly and with proper freshness.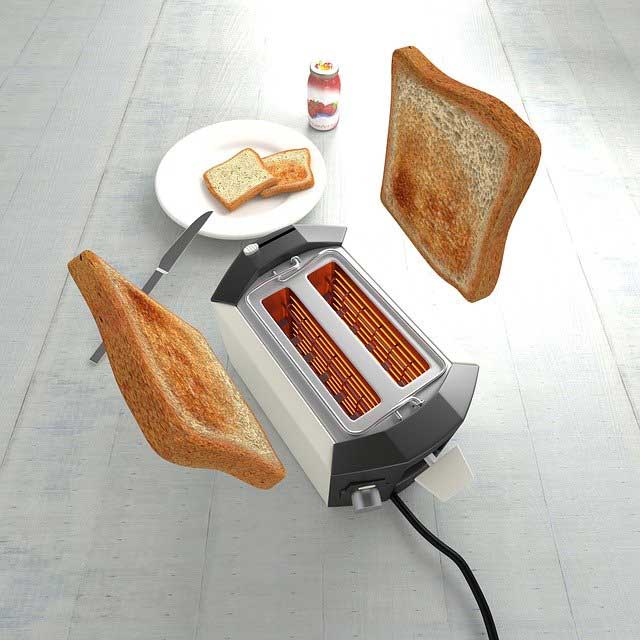 10. Air Fryers
Air fryers are a great alternative to deep fryers; they allow you to fry food without dipping it into an extensive pot of cooking oil. A modern air fryer can easily cook you an entire three-course meal.
If you like fried food but don't want to eat too much oily food that can ruin your body's healthy physic, air fryers are the best choice.
11. Sous Vide Ovens
Sous vide oven cooks meals in a unique method that involves putting the meal in a vacuumed glass jar and then surrounding it by flowing hot steam. However, it is a slow cooking process, and the appliance is usually reserved for restaurants or extremely enthusiastic hobbyists.
On the other hand, the flavors are intense and original because of the slow and time-consuming cooking. You can enjoy a gently seasoned lamb's true taste, and tenderness with a Sous vide steam oven.
12. Food Dehydrators
Food dehydrators can be of great use for those who have a home garden as they can dehydrate and store their fruits and vegetables for the coming seasons. Moreover, with a modern food dehydrator, you can turn fruits like grapes and berries into raisins and currants.
13. Wine Cellars
A wine cellar is another modern single-purpose kitchen appliance specifically used to store your wine collection. They are like mini-fridges with compartments for your wine bottles and a temperature controller for keeping your wine fresh for longer periods.
14. Popcorn Makers
The popcorn maker is a useful kitchen appliance, specifically if you often have company in your house. Furthermore, modern popcorn makers are designed to provide you with an instant bowl of popcorn whenever you have an unexpected gathering.
15. Cupcake Makers
As we know, kids and adults both love cupcakes. Thus, a modern cupcake maker or oven is a great kitchen appliance. Cupcake makers are small portable ovens that have several cupcake holders fixed into them so you can bake multiple cakes at a time.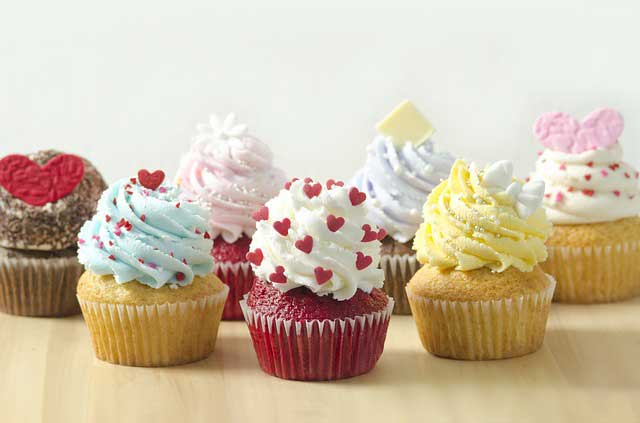 Conclusion
There are various modern kitchen appliances, some for specific consumers only. I hope you'll find the kitchen appliance best suited for you in the above list.
Moreover, modern kitchen appliances have a variety of functions and benefits, as mentioned earlier. Thus, if you want your kitchen to be modernistic, you can take help from this article in choosing the right modern appliance you need.