Your kitchen and its environment do more than the eyes can see. Hence, how well your kitchen cabinets and countertops are organized will add to their functionality and performance.
"The kitchen really is the castle itself. This is where we spend our happiest moments and where we find the joy of being a family."

Mario Batali
So if your kitchen is maintained in the right order, your life will be set on the right path for the rest of the day.
We often do not realize it, but we spend a lot of time cooking and eating meals. If your kitchen is composed, your mind will be satisfied, working better.
9 Ways to Organize Kitchen Cabinets
1. Decluttering
That is the first thing you need to do when organizing your kitchen cabinets.
Decluttering though the most important step, is quite difficult because it is time-consuming and difficult to decide what you need and what you have just because you are not ready to donate or sell.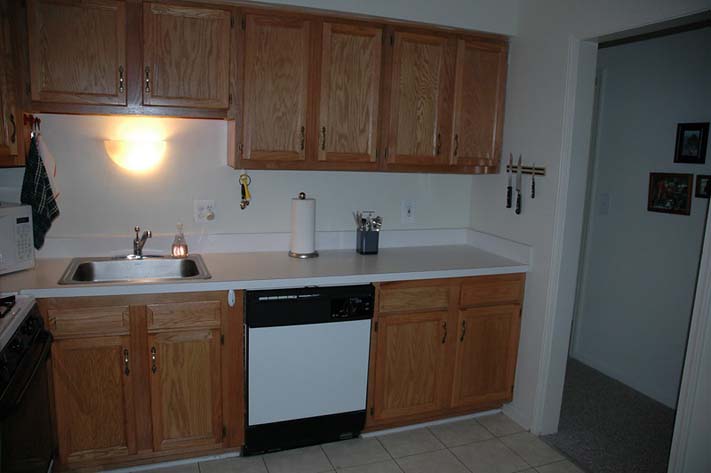 To make it easy for you, here is a way out.
Set aside the things that you use daily. They are the most important.
Then clear out the things that you use occasionally.
Thirdly comes the things you hardly see yourself using and made an impulsive purchase.
2. Create Your Storage
It is unnecessary to use the storage your kitchen cabinets came in with. Be innovative and create one for yourself.
Let's consider your drawers. You place your cutlery, but you fail to find the things every time. You can add drawer separators to separate folks, spoons, and knives.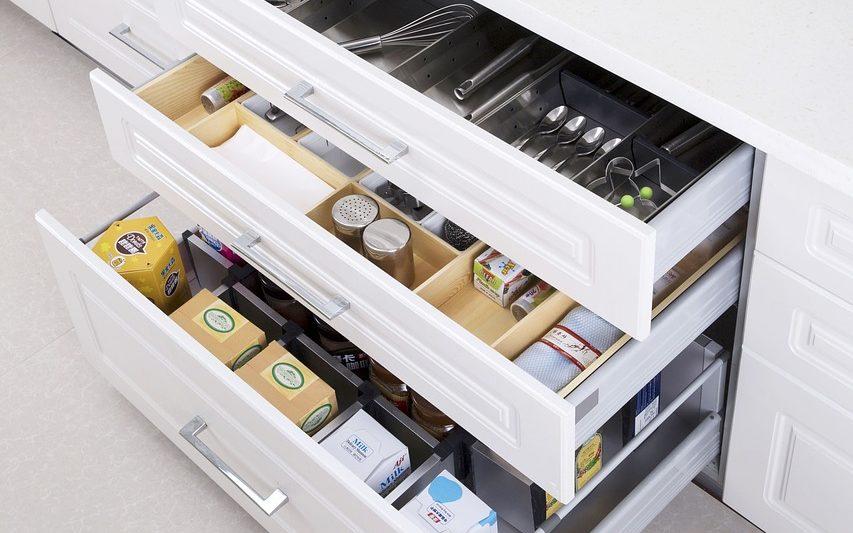 The main concept is to make the best use of the space available. Adding in separators will make the outlook of your cabinets neat and make it efficient and less time-consuming to find things.
3. Color Coordination
Now, if you enjoy organizing and color coordinating, this is something you will enjoy a lot. Color coordination will help you take your cabinet organizing up a notch.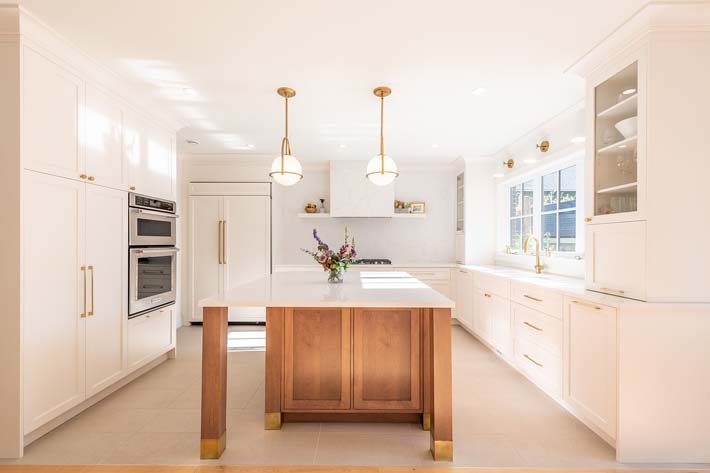 It will help you keep your cabinets organized, but it will be appealing to the eye. Grouping items according to a color scheme will help you remember what is placed and increase your memory performance.
Another advantage of these techniques is that your mind stays calm because similar items are grouped together and not scattered.
4. Slide-Out Shelves
If you are renovating your kitchen cabinets, you should consider having this feature in some of your cabinets. It will help you make the best use of the space, even if it is not that much.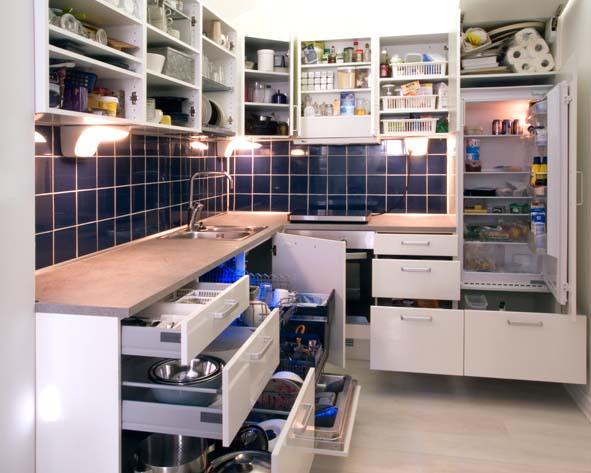 You can add these floating kitchen cabinets according to your needs and the equipment stored in the kitchen. Moreover, everything will be within your reach. It will not be like the things at the back of your cabinet are unreachable.
Sliding shelves will make it easier to organize your kitchen and keep it organized. There is no need to put everything out to find the thing at the back of the cabinet.
5. Labels-The Ultimate Saviour
This will make your kitchen organization to the next level. Label your containers. Label the spices. There are stickers available online, or you can make your stickers.
It will make it easier for you to find the things and know what is what. It will also make it easier for anyone to work in your kitchen as you've labeled everything.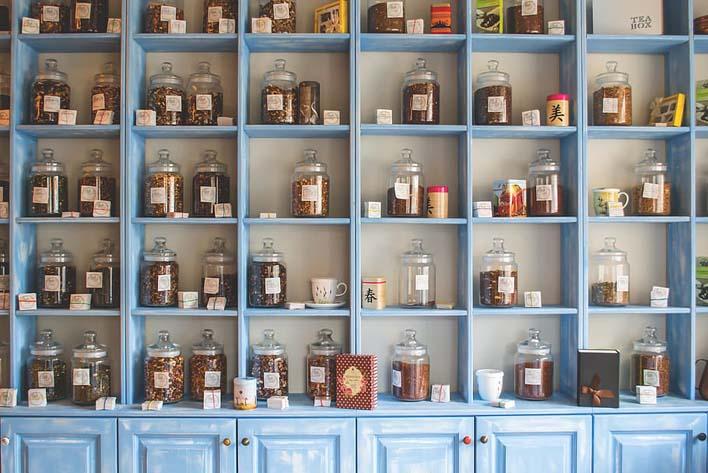 This seems to be a very basic thing to do, but you will see how it will change the outlook of your kitchen cabinets. Also, you will feel how easy it is to find things.
6. Keep All in Your Reach
Another thing you need to be mindful of while arranging the kitchen cabinets is to see what are the things you use most.
If you place the spices in the furthest cabinet, it will not be practical for you to go to the other end of the kitchen for the things you are using most.
Arrange your cabinets according to your use. The cabinets that are away from the countertops keep everything in your reach.
7. Use the Inner and the Outer
It is a common concept to use the inside of your cabinets. That's what they are there for! But it's time to try something new.
You can put your cutting boards and cooking pans outside your cabinet, either on the cabinet doors or at the side of your countertops. It will keep the main things in your reach and give you extra space to store other important kitchen essentials.
8. Try Using Containers
This is a trick that will help you keep things organized. You can place your pantry items in different containers. The containers may come with a lid or without a lid.
You may place the items in containers with a lid that can not be placed in the fridge and must be saved from extreme humidity.
It will help you divide the available storage and utilize it functionally. Everything will be in its designated container, making your life much easier.
9. Maintain What You Do
The most important thing we often skip is to keep your things as such after you are done organizing.
After using the utensil, you need while cooking or cleaning, place it back in its place. If you do not do so, your kitchen will be the same in a few days.
All of the energy you had spent organizing will go in vain. Maintenance is the key to organizing kitchen cabinets.
6 Ways to Organize Your Countertops
1. Minimalism-The New Normal
Gone were the times when kitchen countertops were loaded with kitchen essentials. Spices and other things you use while cooking.
Try to keep only the appliances that will either enhance the outlook of your kitchen or are utilized all the time whenever you are in the kitchen, such as paper towels.
It will be pleasing to the eye and give you more space on the counter to work freely. You can also utilize the walls by adding hanging options for soap mittens etc.
2. A New Place for Your Oven
Gone were the days when microwaves and ovens were placed on the countertops. It is just a waste of counter space.
To make the best use of your countertop space, add a hanging shelf under your cabinet. Keep in mind that the shelf should be strong and wide enough for a microwave or an electric oven to fit in.
3. Add Trays to Your Countertop
It may seem to be something very straightforward, but it can completely change the game of your kitchen countertop.
Place all the necessary items you need on a good tray. It will look neat and composed that all your essentials are in one place.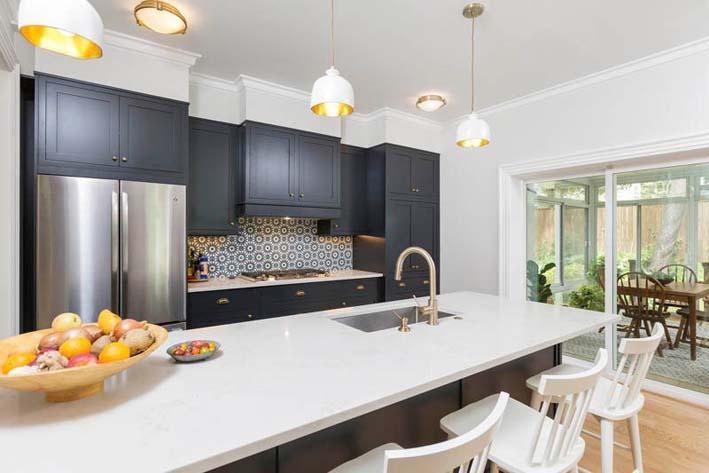 It will also help when you want to clean your counter space. Just pick up the tray instead of individually picking up the items and swipe clean the countertop.
4. Declutter Every day
You will be using your counter space too often, and it will need decluttering more often than any other space in your kitchen.
Many things will occupy your counter while you are cooking or baking. It may make your countertop crowded. You will have to place everything back in its place after every use.
Another thing that might help is to keep a garbage bowl. Alongside your cooking, keep putting the extras in that bowl and throw it in the garbage bin.
5. Tiered Stacks for Your Countertop
Another addition that you can make is to use tiered stacks. They can help if you cannot lessen the number of items you place on your countertops.
These tiered stacks will help you place more items than usual using the same space. You may organize them according to the type of thing you put in each tier.
Anything can be set on these racks, from coffee mugs to sauces, while keeping your kitchen countertop well organized.
6. Wall Mounted Racks
You can reduce the storage load on your countertops by installing wall-mounted racks. The racks can be mounted above the counter, so the items stay in reach yet do not occupy any space on the counter itself.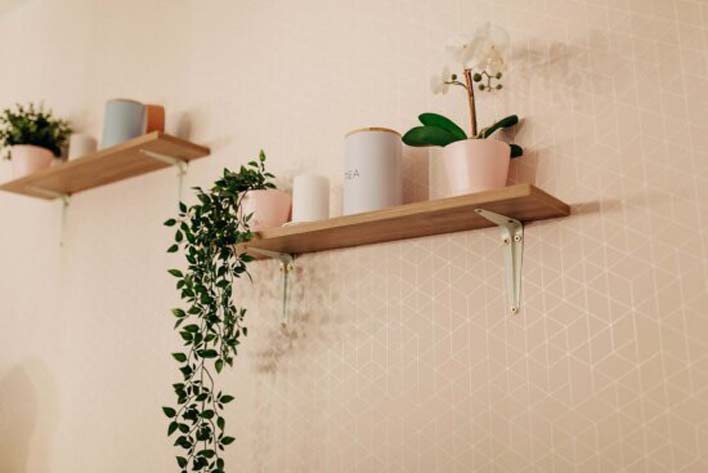 You can use these racks for aesthetics by placing small exotic plants or jars or spices, anything you want. The use of these racks is quite versatile and flexible. However, other kitchen countertop options may look more organized.
Final Thoughts
Working in a kitchen can be no less than chaos because of the workload. You can have a smooth experience working in your kitchen if you have arranged your kitchen cabinets and countertops.
It will help you know where you will find what you need at the time of need. It will make your kitchen look flawless and save you time.